Awesome Small Kitchen Appliances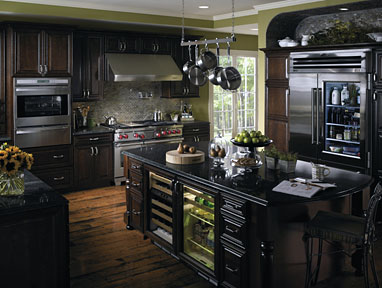 1. Cuisinart Food Processor . I use this workhorse almost daily–don't know how I'd cook without it. This 14-cup size is the #1 recommendation of Cooks Illustrated's Test Kitchen. You can see mine in use in many of my posts like this one: Easy Homemade Garlic Salt.
2. KitchenAid Hand Mixer . This mixer is so powerful and easy to use that I often reach for it over getting out my big stand mixer. I use if it for mixing batters, whipping cream, and more. This model is  top recommendation of Cooks Illustrated's Test Kitchen. It comes in a variety of colors.
3. Breville Blender . If you don't want to shell out the big bucks for a Vitamix, this one performs almost as well at way less than half the cost. It comes highly recommended as a "best buy" by Cooks Illustrated's Test Kitchen. I've purchased these for gifts for family members.
4. Kitchen Aid Immersion Blender. I went years without one of these versatile gadgets, and now I don't know why I waited so long. I've been surprised how often I reach for it for smoothies, soups, sauces, and more. You can even whip cream with it. It's easy & compact to store and the attachments are dishwasher safe. This model is the #1 recommendation of Cooks Illustrated's Test Kitchen. You can see mine put to use in several posts, including this one: Fruit & Spice Applesauce Blends.
5. Aroma Rice Cooker . Cooking rice can be a pain; all too often it's too sticky, or burnt on the bottom, or floating in liquid. A rice cooker eliminates all of those problem. Simply add the rice along with liquid and whatever seasonings you like, push the button, and it automatically cooks the rice to perfection and keeps it warm. Awesomeness! I regularly make a big batch of brown basmati rice and freeze it in smaller portions to have on hand–this model makes 20 cups of rice. There's also an affordable 10-cup Aroma rice cooker. I use this rice maker in my recipes for Cilantro Lime Brown Rice and Golden Coconut Brown Rice.